Xhorse XDKR00GL Key Reader Blade Skimmer Used with Condor XC-Mini Plus,Condor MINI Plus II, Dolphin XP-005, Dolphin XP-005L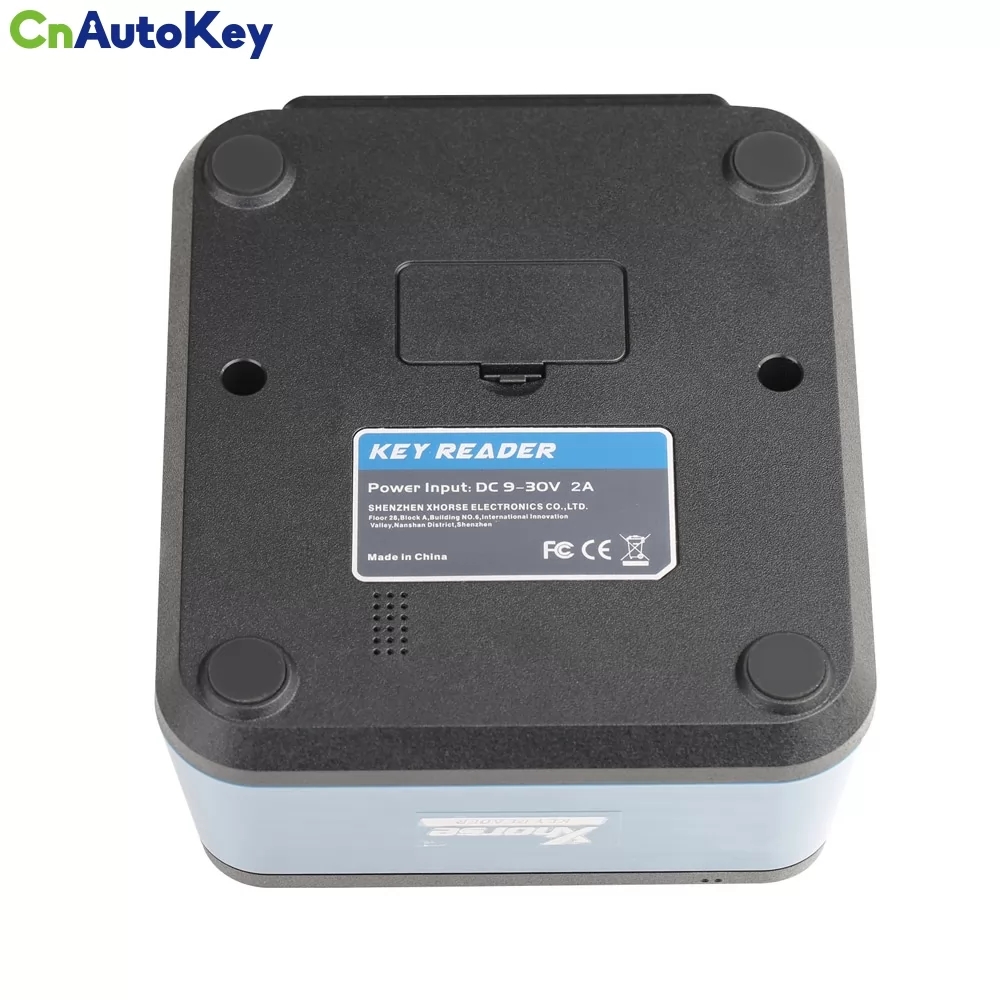 Xhorse Key Reader XDKP00GLBlade Skimmer Identify Key Bitting within Seconds
KEY READER is a professional and portable key identification device designed by Xhorse, which is able to identify car keys (including plastic keys and aluminum keys) quickly and accurately on the market.
Users can obtain the specific key bitting and cut key directly via Xhorse APP or Xhorse key cutting machines. This could avoid probe breaking and save much more efforts for locksmiths.
It features a small screen which displays the working status and related info about the device. On the top, there is a key hole in which you can insert your key.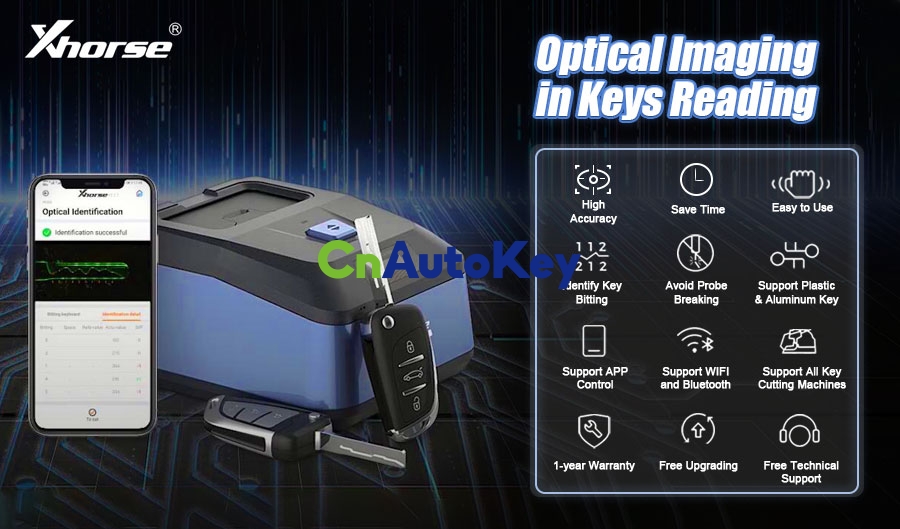 Advantages of KEY READER
KEY READER has three significant features:
1. It's able to identify aluminum keys, plastic keys as well as metal keys.
2. Probe breaking can be avoided using KEY READER.
3. It's much more accurate than taking photo to identify key data.
4. Connect Key Reader to Xhorse App or key cutting machine (Condor XC Mini,Condor Mini Plus,Dolphin XP005,Dolphin XP005L,Condor Plus II) via WiFi
Xhorse Key Reader Details:
Track both external and internal key bitting.
Identify External Key Bitting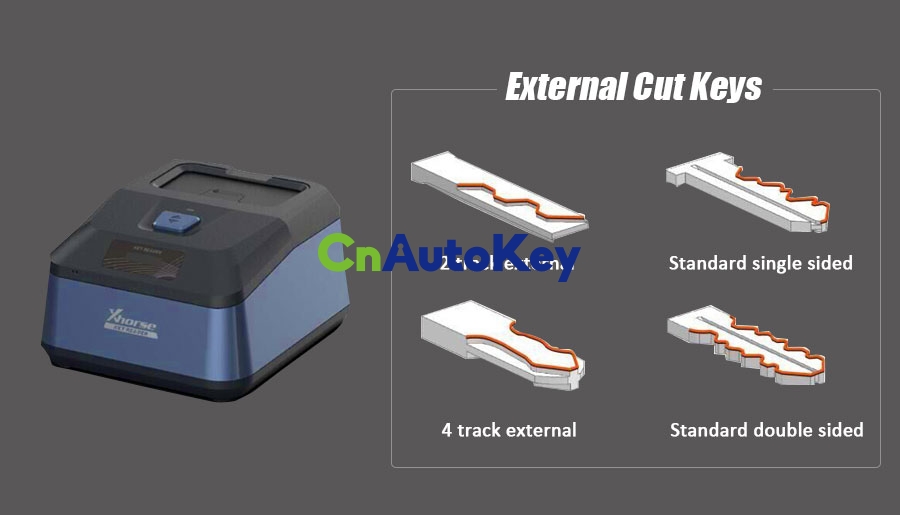 Identify Internal Key Bitting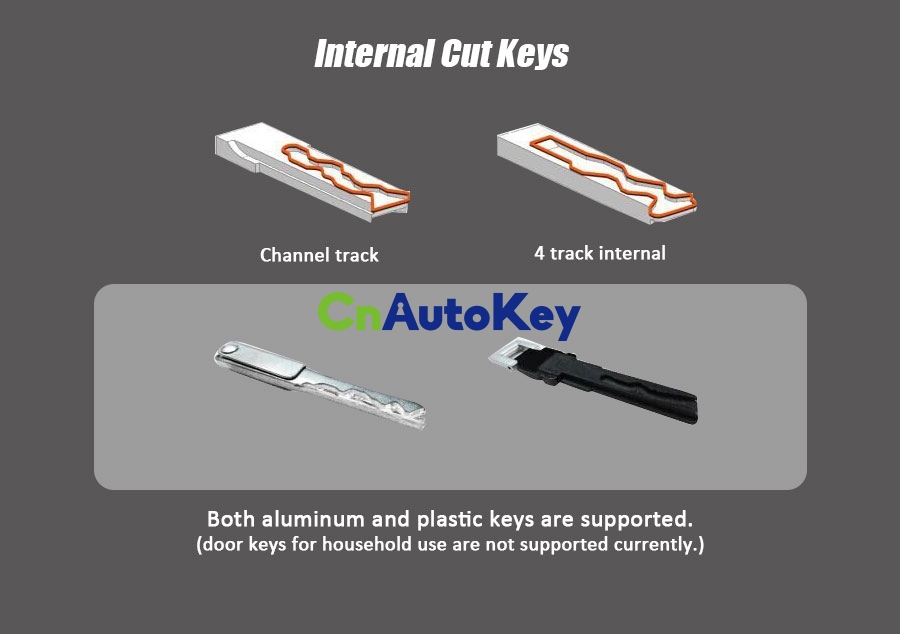 Works with Xhorse APP or Key Cutting Machines
How to use Xhorse KEY READER?
To use KEY READER, you'll need to download Xhorse APP by which you can control it to finish various tasks. Also, you can use Xhorse key cutting machines with screens to finish the work.

Android Download / IOS Download
Step 1: Connect KEY READER to Xhorse APP via WiFi
Step 2: Insert the key into KEY READER
Step 3: Click 'Identification' to acquire key bitting
Step 4: Cut key directly on the connected key cutting machine
Parameters:
Input: 12V/2A
Screen size: 0.91" OLED
CPU: 8-core Cortex-A53
GPU: IMG GEB320 68OMHZ
RAM: 2GB LPDDR3
ROM: 16GB OMMC
Camera: 13 million pixels
Bluetooth: 41+WF8021a/b/g/nac